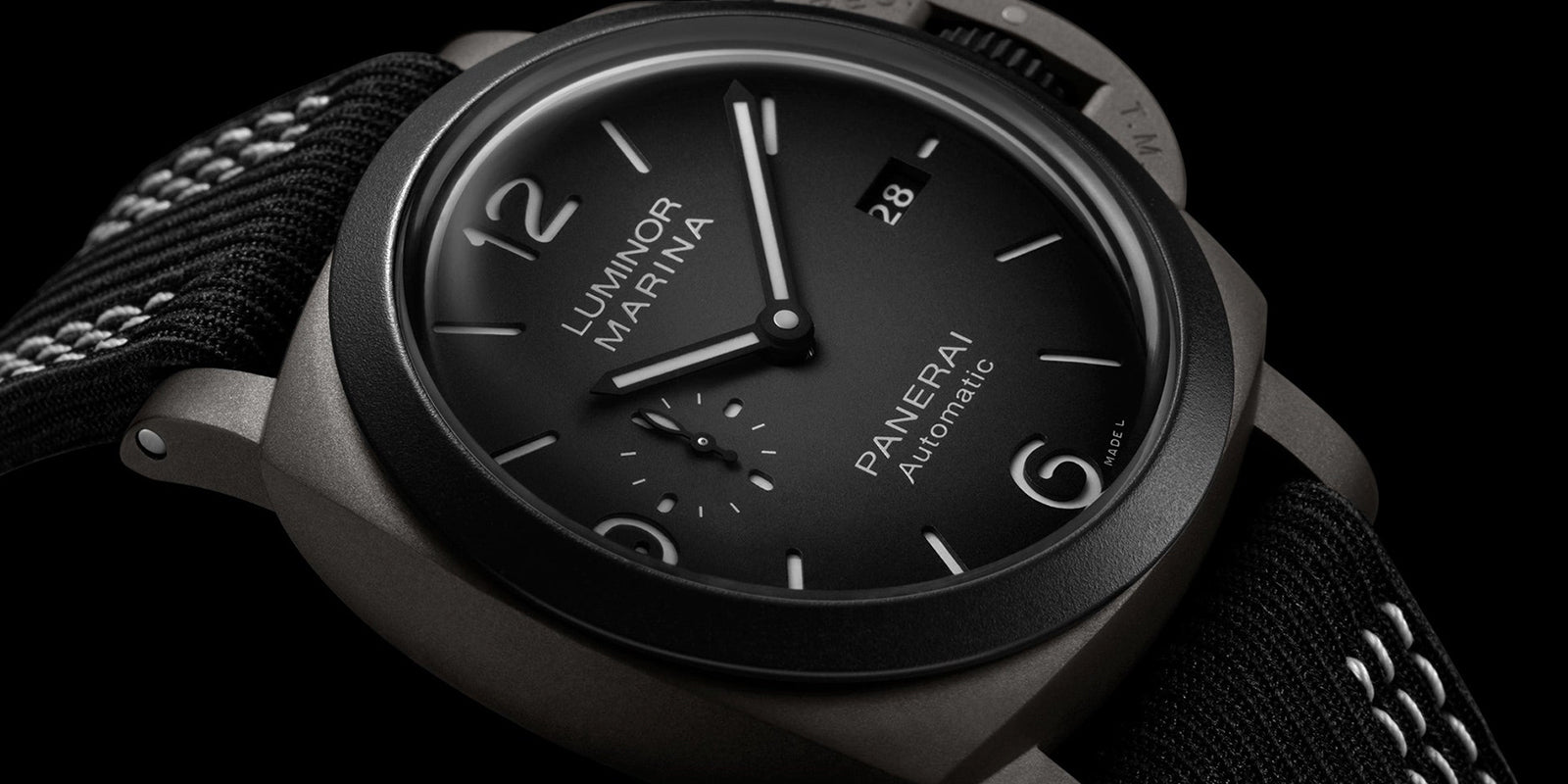 Jan 21 , 2021
Guillaume Néry is a French freediving champion, specializing in deep diving. As a multiple world record holder and the double reigning world champion, Guillaume's goals go well beyond the simple realm of sport. With a perfect combination of aesthetics, performance, films and exploration, Guillaume practices his discipline like an art form — it has become his way of life. It is with these attributes in mind that Panarai is honouring Néry with a watch in his name: The Panerai Luminor Marina 44mm Guillaume Néry Edition
Guillaume grew up by the Mediterranean Sea, in Nice. As a child, he used to go diving every summer with his flippers and mask, accompanied by his father, to discover the wonders of the underwater world. At the age of 14, he and a friend took up a challenge: to hold their breath for as long as possible. And that became his obsession.
Photos courtesy of http://www.guillaumenery.fr/
In 2002, he became the youngest ever freedive record holder, by diving to a depth of -87m using the force of his fins alone. That marked the beginning of a great adventure. Guillaume then beat the world record 3 times, became the world team champion in 2008 and the individual world champion in Greece in 2011, diving down to -117m. Nowadays, he dives until -125m of depth, the new French record.
it was thanks to the film he produced in 2010 with his partner Julie Gautier, FREE FALL, that the Frenchman's career truly took off. One scene shows Guillaume walking on a seabed, towards an underwater chasm: the Deans Blue Hole (Bahamas), the deepest blue hole in the world. Suddenly, he jumps into emptiness and starts his free fall into the chasm. In just a few days, these images had been seen all around the world, revealing a new, artistic and poetic approach to freediving.
Guillaume Nery base jumping at Deans Blue Hole filmed on breath hold by Julie Gautier 
Since then, the couple has carried out a number of other film projects, including NARCOSES or, recently, OCEAN GRAVITY. They have also launched their own website dedicated to all their films: www.lesfilmsengloutis.com
Néry, who became a Panerai ambassador in 2018, returns to the watch pages today as news breaks that Panerai has introduced a second watch bearing his name, the Luminor Marina 44mm Guillaume Néry Edition, model number PAM001122.
It's based on the Luminor Marina 44mm, with the familiar cushion-shaped form transformed into something rather more technical by casting it in sandblasted Direct Metal Laser Sintering titanum, (a sort of 3-D printing process). It also features the watch's bezel and crown, and the lever on the watch's signature crown-protecting bridge, coated in black rubber. The black dial, known as "dégradé" gives it a shadowy look design to replicate the view a diver gets when looking up from the depths of the ocean.
Due to arrive in 2021, and to tie in with their 70th anniversary of 2020, the watch is limited to 70 pieces (and boutique only) and, in a rather deft piece of marketing that simultaneously offers customers hitherto unheard of promises of reliability, comes with a 70-year warranty! Price will be £17,100.00
"Big and bold, a Panerai timepiece is instantly recognisable. With an iconic protective bridge over the crown, a cushion-shaped case with a flat, wider bezel and reinforced wire lugs, there really isn't another luxury swiss watch that looks like a Panerai. The most popular family is the Luminor, considered an icon of luxury sports watchmaking. I'm excited to see four new models join the collection to mark the brand's partnership with Team Luna Rossa. All pieces contain functions befitting of an international yacht race, including second time zones, flyback chronographs and a Regatta countdown. You could say that this year Panerai has really pushed the boat out..."
Mark Toulson - Head of Watch Buying, Goldsmiths Jewellers 
 Panerai Watches were originally created to be used deep underwater, Panerai watches are known for their unparalleled legibility and luminosity in the dark. View the collections at Goldsmiths.
---
SHOP AT GOLDSMITHS
Visit Goldsmith's here for more information, current pricing, and to purchase, or click the banner below to browse all watches and jewellery from Goldsmiths.
 Goldsmiths is a business with more than 230 years of tradition and experience. Our first showroom opened in Newcastle in 1778 and there have been many notable achievements for Goldsmiths. We were the jewellers who made the Rugby League Trophy, and we were the UK's first appointed stockist of Rolex watches in 1919. 
---