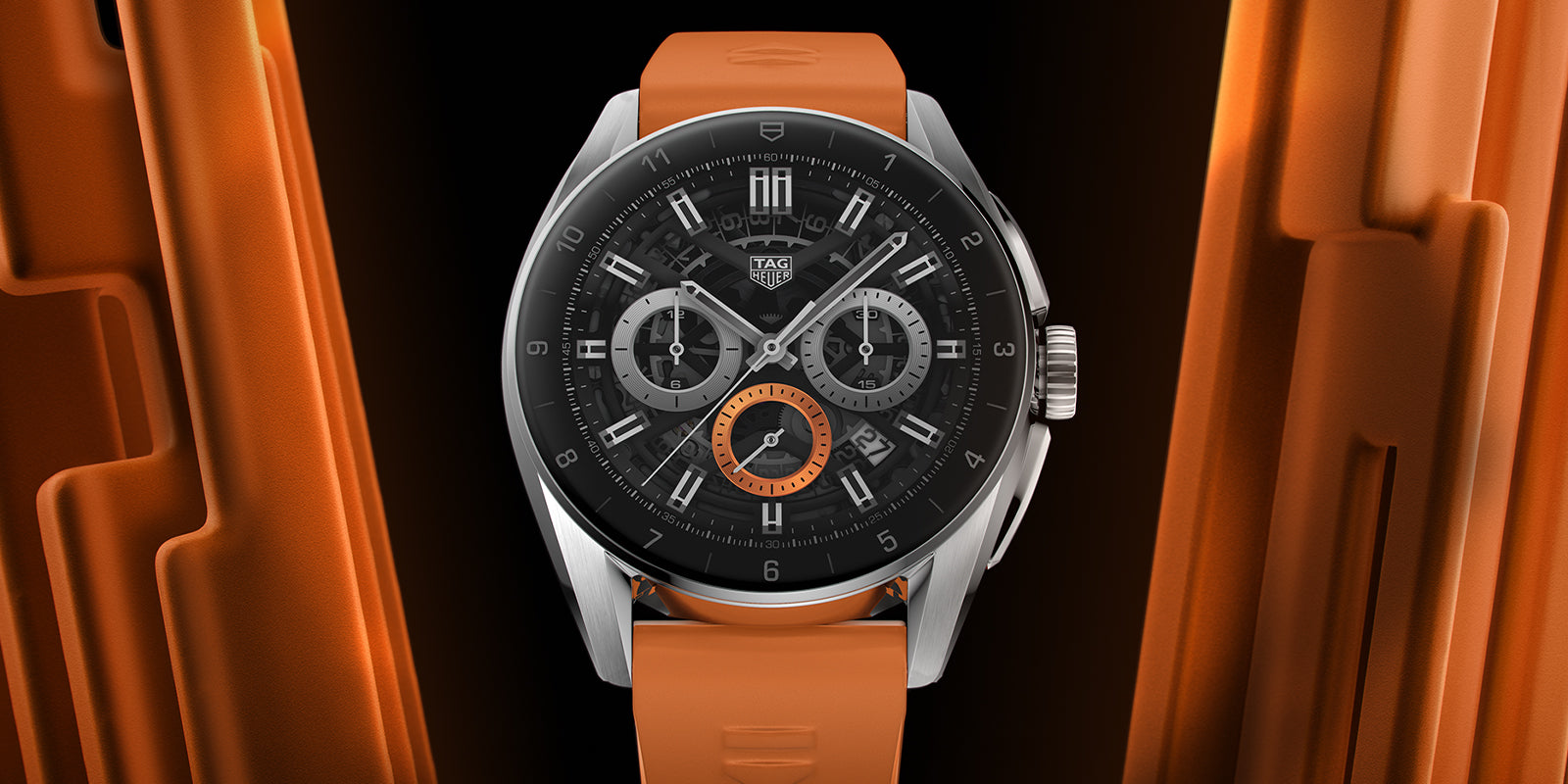 Feb 25 , 2022
La Chaux-de-Fonds, Switzerland, February 10th, 2022: Today TAG Heuer launches an exciting new generation of its Connected Watch - built to deliver ultimate elegance and sporting performance. The luxury Swiss watch brand has been a pioneer in the luxury Connected watch segment since 2015. Launching two new watches, each showcasing TAG Heuer's trademark design codes and access to its ever-growing ecosystem of sports activities, wellness apps and elegant watch faces inspired from iconic watchmaking chronographs.
 TAG Heuer Connected has established itself as a world leader in luxury smart watches, and the new generation of Connected offers two models, each of which showcases TAG Heuer's trademark design codes and access to its ever-growing ecosystem of sports activities, wellness apps and elegant watch faces inspired from iconic watchmaking chronographs. 
A New 42mm Model
The 42mm version of the watch has a more sophisticated and elegant look, designed to appeal to all, and will look good at an elegant event, in the office, or while playing sports.
It has a thinner case, with ergonomic steel pushers, a thin bezel and a bracelet fully integrated into the design.
Strikingly different from the 45mm model, it is built for customers who demand streamlined elegance as well as the latest wellness and sport functions.
A Redesigned 45mm Model
The 45mm model combines a sporting design with the feel of a traditional high-end timepiece, with a strong ceramic bezel. The design has significantly changed from previous models, giving the watch an increased sense of flow, and making it easier to use for people on the go.
The crown has a large diameter, and stands out from the watch, so there's lots of room for a finger to access the crown, meaning it can be adjusted and used just using a fingertip.
The pushers have a mechanical feel, highlighting TAG Heuer's 160 years of heritage in making high-end mechanical watches - and the watch slopes inwards, so it feels lighter on the wrist.
Sports
It's now easier than ever to keep track of your fitness routine on the TAG Heuer Connected, with the TAG Heuer Sports app now delivering guided workout routines, as well as its industry- leading fitness information and sports tracking. Over the past years, TAG Heuer's sports application has been revamped to allow users to keep track of running (indoor and outdoor), cycling, swimming, golf and walking performance.
An all-new feature for this year is guided workouts, built for on-the-go users to stay fit (without having to keep a smartphone nearby). These workouts consist of programs of exercises with pre-set lengths.

On-screen prompts guide users through exercises (users can choose upper body workout, lower body workout or full workout) with animations on screen, and no need for a phone or TV. When users finish their exercise, the watch vibrates to indicate that it is time to move on to the next one.

For users who already have their own routine (or their own fitness coach), it's simple to customise: users type in their own routine and it appears on the screen, instructing them to do the first exercise, then the next. TAG Heuer's sports app is available on both the new 45mm model and 42mm model, as well as the previous generation of Connected watches.

A Watch as Unique as You
Mechanical watch faces based on classic TAG Heuer timepieces offer wearers the chance to explore TAG Heuer's 160 years of expertise in fine watchmaking, while digital faces offer a look inspired by TAG Heuer's long-standing expertise in sports timers.
TAG Heuer has also added new digital features to its watch faces, delivering up-to-the-moment information on weather, wellness and calendar delivered directly to the watch face. These easy-to-read information panels offer information such as a five-hour weather forecast, activity, time and wellness focused information such as charts of steps taken per day, and are integrated into the screen of TAG Heuer's watch faces.
The new models will offer exclusive watch faces, including reinterpretations of classic Connected faces, with more available throughout the year.
To learn more and purchase any of the TAG Heuer range, including the Connected Calibre 4, please click the link below to visit www.goldsmiths.co.uk.
---