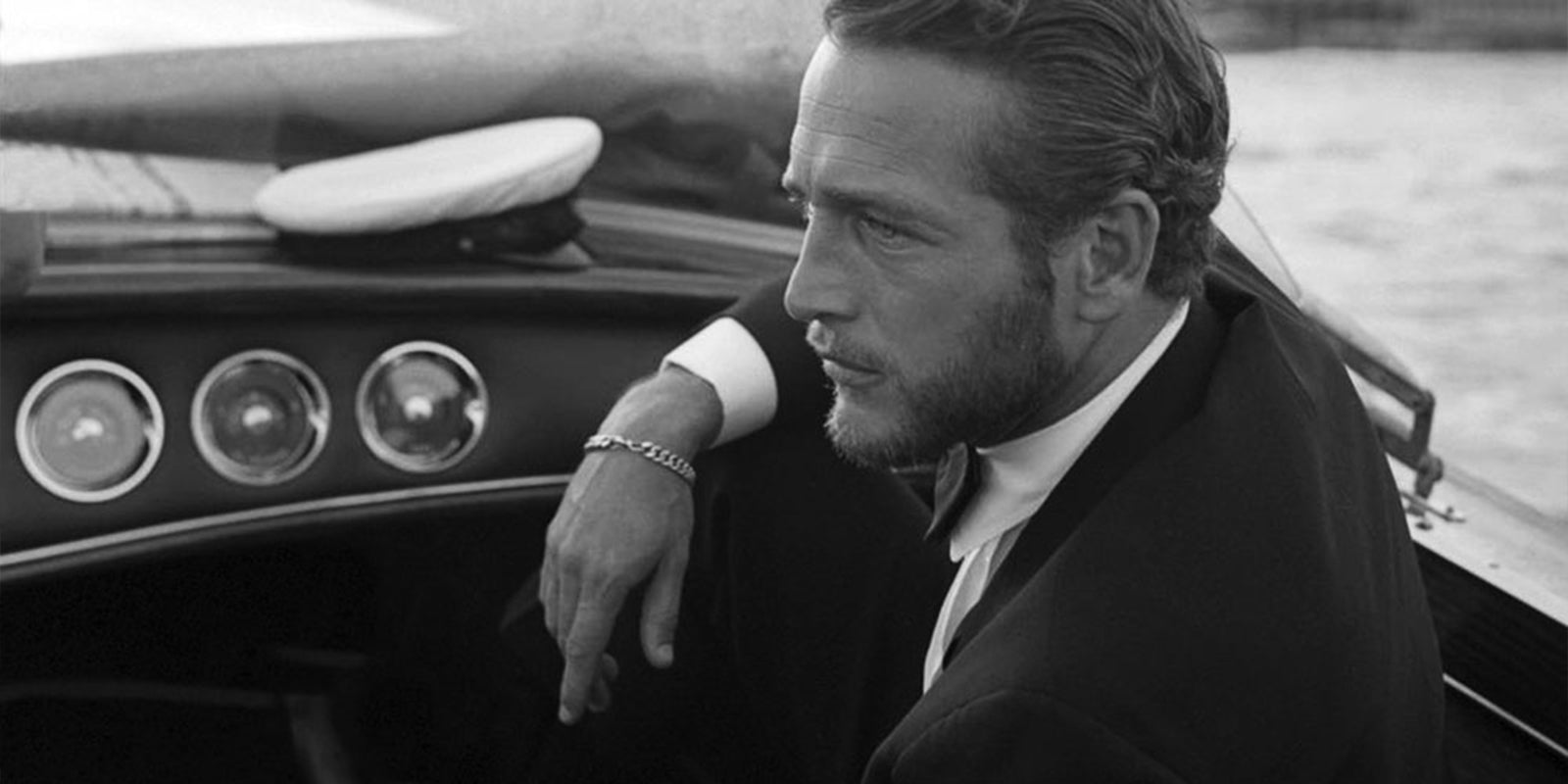 Jan 11 , 2021
Since opening in 1959, Daytona International Speedway has been the home of the Daytona 500, the most prestigious race in NASCAR. Names that have gone down in history have won the race, drivers like Junior Johnson, Cale Yarborough and Dale Earnhardt Jnr to name just a few.
1962 was the year Rolex first served as Daytona's official timekeeper, one year before they debuted the Cosmograph Reference 6239. That same year, to emphasize the watch's connection with the prestigious race, Rolex nicknamed this model the "Daytona". The reason why the tachymeter scale on the bezel is significantly larger than its counterparts on most other watches is because this timepiece was conceived expressly for racing drivers.
In the 1960s, the Daytona series sold rather poorly. Thanks to a famous wearer, however, the watch experienced a late renaissance and soon became a bestseller. Its fame is closely linked to the name Paul Newman. Paul Newman wasn't just an actor: he was also an outstandingly successful racecar driver. In his heyday, he even had his own racing stable. 
Newman was already a big star, when, in 1968, he was cast with Robert Wagner in a racing film called "Winning." The two took racing lessons to get into their roles. "[Newman] embraced it and took it right into his soul," says Wagner.
Newman started racing for real at 48, starting at the bottom, not in a Ferrari or a Chevrolet, but in a Datsun, something the average guy could aspire to. Soon, Newman was forcing film producers who wanted him in their films to schedule his work around his races.
THE DAYTONA 6239
The Daytona with Ref 6239 was produced between 1963 and 1969. It was made of stainless steel, 14- and 18-carat gold. Early stainless steel models of the 6239 had a cream standard dial, later models got one in silver or black, while the gold watches got standard dials in silver or black.
The Daytona 6239 chronograph was not always a bestseller. In the 1960s, wristwatches were not very popular and sold poorly. Models equipped with the eye-catching Exotic Dial sold even worse, which is why they were also produced in very small quantities. Paul Newman's personal copy was probably bought by his wife Joanne Woodward in 1968/69 in New York. Since Newman was also a passionate racing driver, the chronograph function of the watch was especially useful for him. The loving dedication "Drive Carefully Me" was engraved on the back, the request of his wife to drive carefully. A gentle reminder that even Butch Cassidy wasn't invincible!
Newman was photographed wearing the watch regularly over the next decade as he competed in high-profile races, including a second-place finish at the 24 Hours of Le Mans.
Newman racing at Le Mans
In 1984 Newman gave the watch to James Cox, his daughter's boyfriend at the time. In an interview, Mr. Cox said he was helping repair a treehouse on the Newman property when the blue-eyed actor approached and asked the time. "I said, you know, 'a hair past a freckle,' or some comment meaning 'I don't have a watch,'" Mr. Cox, now 52, said. "To which he replied: 'Well, here, here's this watch. If you remember to wind it, it tells pretty good time.'" At the time that Newman gave the watch to James Cox, the watch was selling for about $200.
In 2017, it unexpectedly reappeared in New York, where it was auctioned in October at Phillips Auction House. Though Phillips had set aside half an hour for the lot, the world record price took just 12 minutes. With auctioneer Aurel Bacs at the rostrum opening the bidding by asking for a paltry US$1m, a stunning US$10m bid came from Tiffany To of Phillips representing a phone bidder, momentarily shocking Bacs and resulting in whoops and cheers from the room. After 12 minutes of bidding, the hammer fell at $15.5 million. Including the buyer's premium of 12.5%, the final price comes to $17,752,500. This makes it the most expensive vintage wristwatch sold to date and beats all previous price records.
Although his relationship with Newman's daughter Nell ended in 1993, James Cox, the treehouse-building boyfriend and owner of the record-setting Daytona, remains the treasurer of the Nell Newman Foundation. Cox will donate a portion of the watch sale to the foundation, which seeks to continue Paul Newman's philanthropic legacy. Regardless of who ended up owning his watch, Newman would certainly be happy to see his act of generosity begetting another, with interest.
THE DAYTONA 6263
The Rolex Daytona 6263 was another favourite in the Paul Newman collection that has since gone onto auction. The 6263, also known as "Big Red", was a gift to Newman from his wife in 1983.
The watch was worn by Newman throughout his later years
Engraved on the reverse again, this time with the dedication "Drive slowly Joanne", Newman kept his "Big Red" after giving away the ref. 6239 in 1984,  and he wore it for years with great esteem. She remained in family ownership after being given by Newman to his daughter Clea in 2008, shortly before the star's passing.
Photo credit: Phillips
The vintage watch was sold by Phillips New York auction house on 12th December 2020. 
The bidding for the Daytona opened at a little under US$1m, but dramatically jumped to US$2m with a bid by Paul Boutros of Phillips' New York office. It progressed swiftly, with numerous bidders contesting the lot. There were 24 bids in all, with the final bid coming in less than two minutes after bidding opened. The winner was the bidder represented by Livia Russo of Phillips in Geneva, who clinched it with a US$4.50m bid, which totals US$5.48m with fees.
Intriguingly, auctioneer Aurel Bacs commented during the bidding that if Ms Russo's client won the watch, it would disappear into a private collection like the record-setting Daytona sold in 2017 – though he did not say it was the same client that bought both watches.
Photo credit: Phillips
THE PAUL NEWMAN DAYTONA TODAY
Paul Newman Daytonas can change hands at auctions for as much as $100,000. But there are obvious differences between them. The original Paul Newman watch had a white dial with black elapsed-time counters and large, easy-to-read numerals in art deco style.
The other dial variation, which has small and simple numerals in the subdials, can be bought for prices ranging from $20,000 to $30,000. The increase in value is immense: these watches sold at auctions in the late 1980s for the equivalent of $3,000 to $4,000. That means their price has increased nearly tenfold since then.
To buy a new Rolex, take a look at Goldsmiths via the link below
---