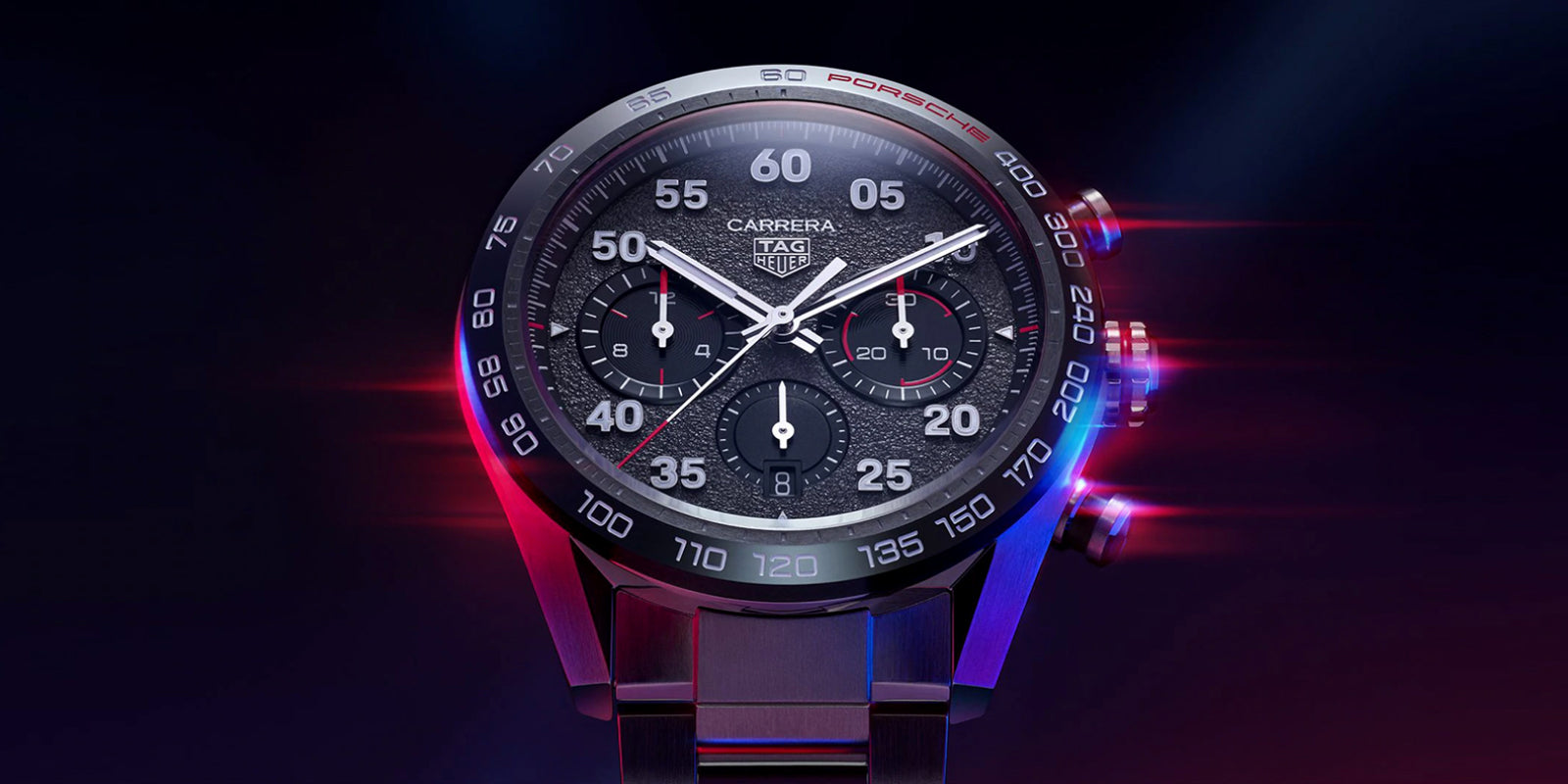 Feb 04 , 2021
ONE NAME, TWO LEGENDS, REIGNITED.
Fueled by a common history with innovation and motor racing at its core, led by visionary families whose values of entrepreneurship, precision and performance propelled them to the forefront of their respective industries, TAG Heuer and Porsche join forces to unveil an extensive partnership that will set a new standard for brand integration.
Since 1963, these two motorsports icons of design, quality and innovation have journeyed in parallel. The time has come to unite on a same track.
TAG Heuer and Porsche know that their clients and fans are not simply observers. They are everyday thrill seekers who are eager to take on new challenges and make their own marks. They believe that beautifully-designed objects should not be locked in a safe or stored in a garage but should be used, put to the test, and enjoyed. For precisely these enthusiasts TAG Heuer and Porsche are creating unforgettable moments through the different Porsche experience formats.
The TAG Heuer Carrera Porsche Chronograph is inspired by the timeless design of the Porsche 911 Carrera. The watch is presented in the trademark Porsche tones of red, black and grey. The font used on the bezel and indexes are Porsche's own, and the Porsche name is inscribed on the ceramic bezel. The soft calf leather strap evokes the interior of the Porsche 911 Carrera, right down to the new stitching.
Revving up on the starting line for spring 2021, the new, inaugural TAG Heuer x Porsche Carrera watch combines heritage, striking design and technical innovation for an elegant timepiece that will set horological pulses racing…
Up to now, the relationship between watch maker and car maker has been based on a mutual admiration rather than anything more formal. Take, for example, the way in which legendary Swiss racer – a driver for Porsche and a Porsche dealer – Jo Siffert wore a Heuer logo on his race suit and how this prompted Steve McQueen to do the same in the 1971 film Le Mans, in which he drove a Porsche 917. The Hollywood star also wore the square Heuer Monaco chronograph in the movie. This relationship is explored more in this article.
But now, Frédéric Arnault, TAG Heuer's CEO, says it is the right time to make the relationship official. Importantly, both parties were determined that this would not be just another one-off watch-and-motoring link-up. The new watch is, therefore, just the first step in a relationship that will see developments in watches and cars over the next few years, as well as official partnerships with the Porsche GT Team World Endurance Championship, the Porsche Carrera Cups, the Porsche Esports Supercup and the Porsche Classic races of vintage motors.
TAG HEUER CARRERA PORSCHE HEUER 02 AUTOMATIC CHRONOGRAPH
Learn more at www.jurawatches.co.uk
---